Contact Us
PADI dive resort: Hvar Divers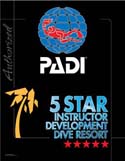 Address: Vrboska bb, 21463, Hvar island, Croatia
Skype: hvardivers
Mobile number dive center : +385 (0) 91 33 44 088
Team manager dive center: Marko Russegren
Email address: info@hvardivers.com
If you wish to dive tomorrow or the day after, please do not email me as it might take too long as its pretty busy !
Call us or sent a message to our mobile number +385 (0) 91 33 44 088
We are diving every day from 15 May until 30 October.The weather is great, the sea is flat and the fishes are out! Email us your wishes for

My name is Marjolein, owner of Hvar Divers, and I will personally answer your information and / or reservation requests.