Welcome to Hvar Divers - PADI 5 star IDC dive resort Croatia
Hvar Divers is a recognized PADI 5 star IDC Dive Resort located on the sea front in Vrboska on the island of Hvar
For the coming season we are open from 25 April until 30 October
Our staff includes an EFR Instructor trainer, PADI Course Director, Staff Instructor and Master Scuba Diver Trainer Instructors in our fun dive team!
Qualified divers
For qualified divers, we have scuba diving by boat which offer something to divers with all levels of experience. You will find our day & package prices on the same page.
With great Divesites, including wall dives, drift dives, night dives and deep dives, variety is something we can certainly offer.
Visit our special offers pages and our photo gallery with full color images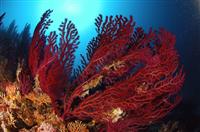 We are offering most popular specialties for the season 2020
We have valuable offers and with hotel and diving included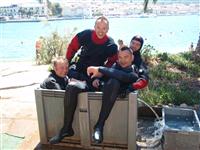 PADI Courses from beginner to PADI Professional
We offer PADI courses from PADI Open Water Diver for beginners, all the way through to PADI Instructor, Dive master courses & EFR Instructor for those looking to make a career in diving. Our instructors can teach courses in a variety of European languages, including Dutch, German, English, Croatian and French
Click here to view our PADI Open Water Diver courses
Click here to view our PADI Advanced courses and specialties
Click here to visit our PADI Professional courses and our IDC program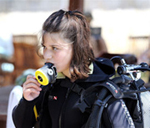 PADI junior divers from 8 to 15 years
We have more than 20 years of experience in youth diving programs and safety is rule number one! As such our team is trained to teach childeren in a fun and safe invironment.
Programs are possible when the parents are diving and depending on your dive packages and your kid's course schedule you could be planned on the same dive boat !
Click here for PADI children diving programs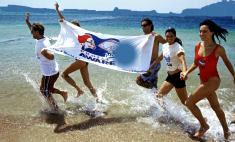 PADI course specials
We offer great specials on combination courses
Click here for our combination specials
Click here for the PADI E-leaning possibilities for the courses of your choice
For absolute Beginners
Our Try Dive program is a one day introduction to scuba diving where an Instructor
takes you under the clear blue sea so you can experience the wonder of breathing underwater for the first time and the amazing feeling of swimming with fish!